Aiming for rural development, women empowerment and to get strategically shipping advantage, Fortune Shoes is located its state-of-the-art facility at the heart of Barisal city called Venice of East , and only industry of its kind in southern Bangladesh.
hen we have been entering Barishal BSCIC Industrial Park where Fortune Shoes Ltd located, we saw some local buses entering same route. We came to know these buses are using for pick and drop of employees of both shoe factories from nearby villages where they are permanently resident. Later when we interviewed Mr. Mizanur Rahman, chairman of Fortune group informed us that one of reason he decided to established his production unit in Barishal to support people nearby where he born and grow-up his childhood. According to him 'It was very tough decision as I knew I am out of footwear manufacturing cluster but at the same I knew in long run it will pays me back. And now aer nearly 10 years I can proudly say that it was good decision.'
Was it only for support your native village or area people?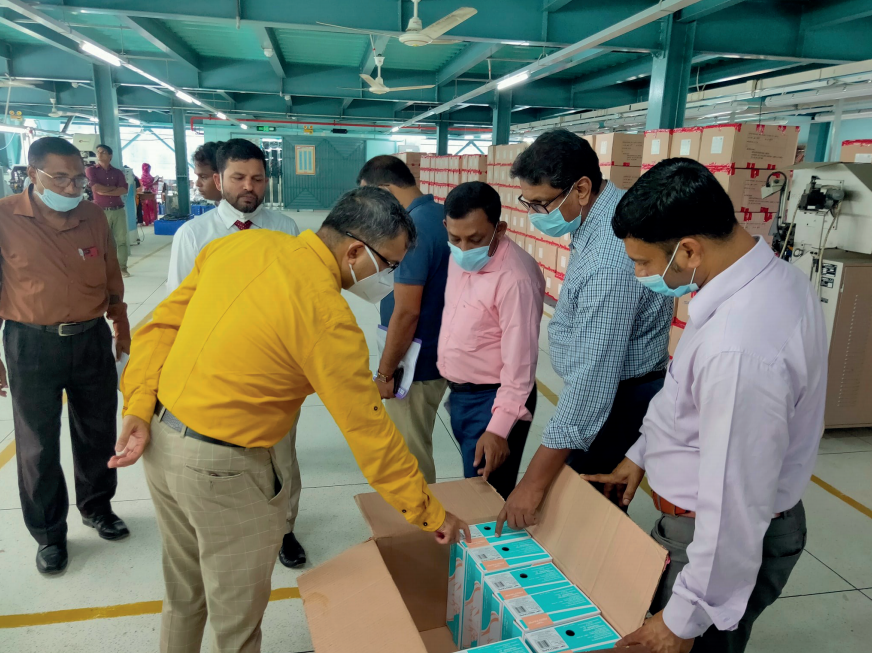 Fortune encourage their employees to work with twin agendas of pursuing growth and achieving common goals. They believe that happy and healthy employees make the happy and healthy workplace. Most of their employees are from their own areas where they grow. As like other production facility in Bangladesh, 60% of their workforce are women. These women may not be able to earn money if there is no factory. Now they contribute their family, at the same they can look their elderly as most of them are from their own village.
We have interviewed some female workers to know their life at Fortune
Working environment for women..
At fortune, we have very good working environment for women. Supervisors and management treated us very good. We can use childcare facility that company provide us free. If we get sick, we have medical center here where we get immediate treatment. In case emergency, management takes us in sher-e-bangla medical college if needed.
During COVID…
During covid, we enter factory affer washing our hand. Company oer us free mask and check our temperature. They also set a disinfection tunnel to disinfected our cloths.